Impact of Covid-19 on Fashion Industry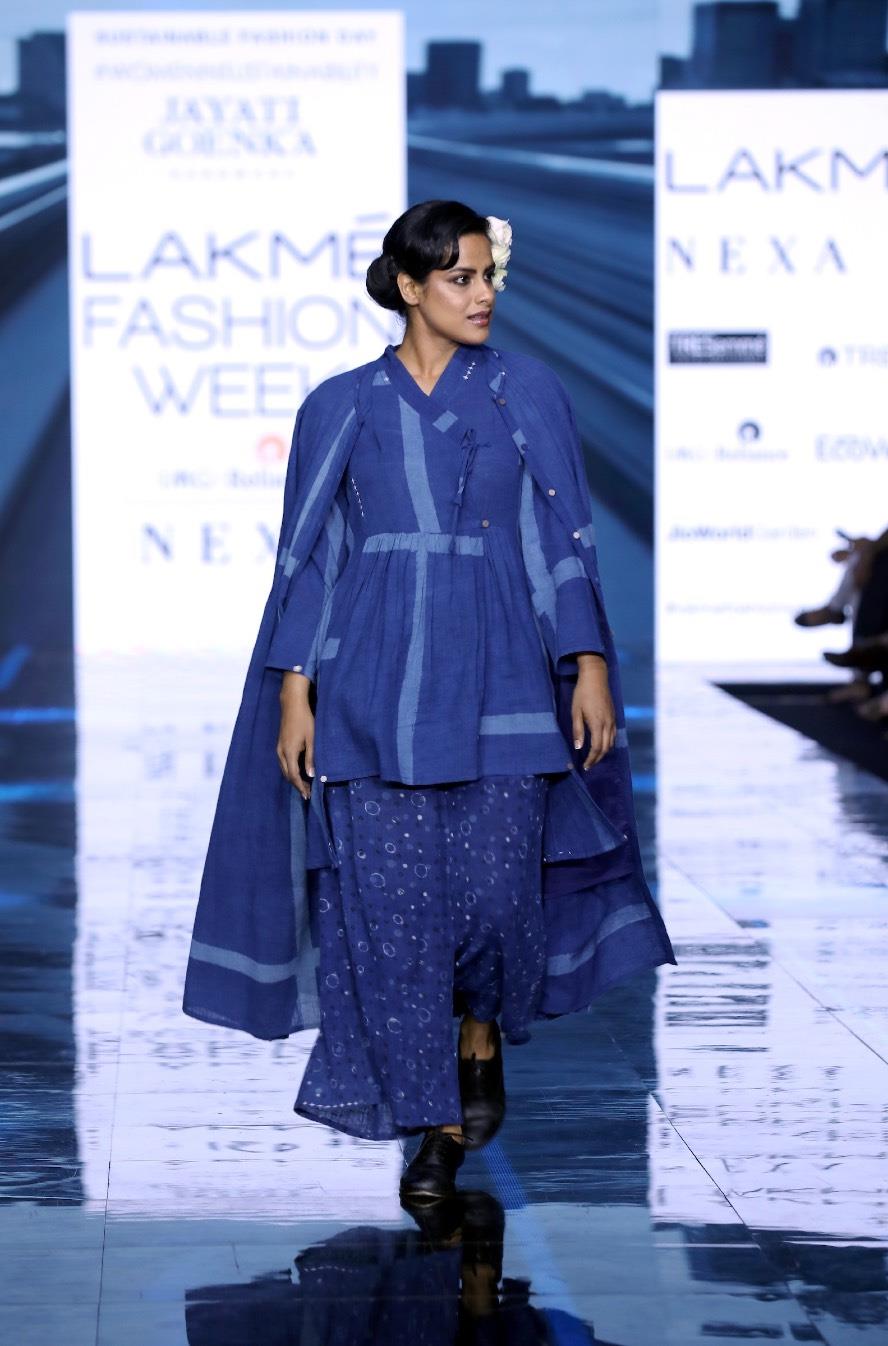 Covid-19 has brought a recession in almost every industry. Fashion being one of them which, has been deeply affected by it. People have no need for new clothes in the lock down, so the industry has major crunch of cash flow. The cash reserves have already been exhausted, due to which craftsmen and artisans are wandering jobless and in search of some work. Their only source of income is now gone for a toss and the condition is worsening by each passing day.
Designers cannot stock up on apparels , as storage facility is limited. In these challenging times, some designers are doing their best to help the artisans and to keep the business afloat, so that their lives are not doomed as a consequence of Covid-19.
Jayati Goenka Handwork is one such Indie brand who is doing their best to come up with products that are manufactured with locally available goods and techniques, with the use of natural resources.
Transit is a problem, so procuring raw material is another major concern . In such times, research on what can be done best, with optimum utilization of available resources is a must.
About the brand:
Jayati Goenka Handwork is an urban handcrafted brand of, artisanal elevated basics of fuss- free Day wear i.e. rooted in India & Global Design. The brand envisages a mature season-less wardrobe for the woman of today. The brand designs a sophisticated wardrobe-essential that is responsible, easy to pair and is modest.
Jayati says ,' Like many the lock down that we are facing has also provided an opportunity to us to introspect and retrospect. As we speak to our craftsmen in the villages during these trying times I realize the bond which has been formed over the years and the way our small enterprise connects all involved.The textiles we wear are made from precious natural resources and generate massive environmental impacts in their production. Plastic- based materials that now comprise the majority of our clothes are shedding micro fibers into waterways and endangering human health and nature's ecosystems. While working in fashion industry overtime we realized how harmful the chemicals that are used in dyeing and printing of textiles for garment manufacturing can be for the environment. Yes they give a lot quicker and cheaper production but are extremely toxic and polluting for the complete Eco system including us humans too.
Looking at this scenario that was leading to fatality we started seeking alternative that could be environment friendly, sustainable & a natural option for dyeing and printing.
In this quest to be socially aware be a conscious maker-user we associated ourselves with Chippa community of Bagru where all the textiles are slowly created with natural dyes and mud- for resist hand block printing. This is a slow process that results into a beautiful sustainable natural unique handcrafted textile that is innocent, imperfect and made from earth.
We have set out on a journey to create minimalistic fashion rooted in Indian sustainability that doesn't abide to the generic beauty standards and lets imperfections shine out beautifully and enables self-beliefs.
After all It is the little Imperfections give us our identity.'

Evolve 2020 is a summer range that celebrates the go getting woman who is on the go. The collection is designed to ensure its effortlessly wearable and will enable her to be her best at all times. The collection is an attempt to capture the eternal and ephemeral nature of lines and ripples respectively. Featuring hand printed textiles and hand block prints, are just like the ripple patterns though seemingly identical are unique in their composition.
EVOLVE 2020 features a timeless color palette of true indigo ,beige with Ayurvedic Harda fruit & greys dyed with natural "kashish bhasma" used in Ayurveda creating modest and confident long layered silhouettes for the 'EVOLVED' woman. EVOLVE 2020 features mature wardrobe-essential that is responsible, easy to pair and season less.The range resonates of sustainability and minimalism. The range has been devised from components and elements from our former collections
TECHNIQUES & FABRICS USED:
The textile story of each collection is thoughtfully intertwined with the very origin of the fabric itself. The story is narrated through our signature imperfect "mottled" dabu prints-natural dye of Bagru, accentuated by the fine hand-woven of Bengal & Japanese sashiko or Indian Kantha, hand-embroidered by the artisans of Farukabad.
All our fabrics are natural dyed or handmade-hence our choice of textiles, prints, textures & colours elevate our basic by giving them an intentional unique character with artistic rawness & a flavour of indigenity.
Fashion Updates:
For fashion updates and wedding inspiration, follow us on-
Instagram: Shaadifever Facebook: Shaadifever