Bridal Wear for Everyone!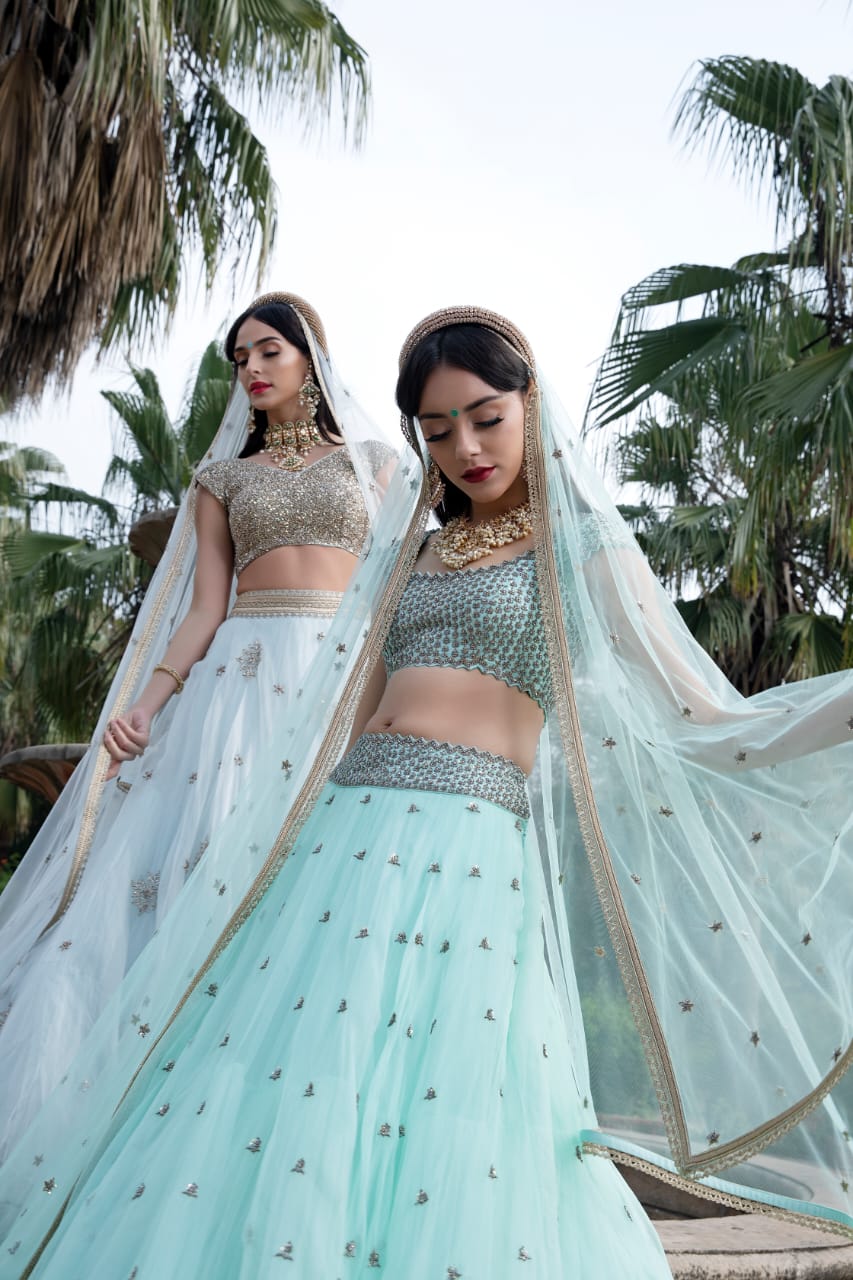 Keerthi Kadire a self taught designer turned her fashion label into a global Indian wear brand which, specializes in Bridal Wear.
Born in Hyderabad, Keerthi Kadire's love for fashion began at an early age of 12. Fascinated by fashion throughout her childhood, Keerthi was always intrigued by different styles, cuts and silhouettes.
Keerthi got her management degree from Mumbai and also received an entrepreneur program degree from Indian School of Business. She worked with multiple MNC's as a business consultant before finding her fashion entrepreneurial calling.
ABOUT THE BRAND
House of Keerthi Kadire is a luxury occasion wear brand that offers a concoction of artisanal values, traditional silhouettes and timeless pieces. Founded in 2019 by designer Keerthi Kadire, the luxurious fashion house is rapidly gaining recognition as an illustrious label with its bridal and ready-to-wear pieces.
House of Keerthi Kadire is a contemporary label with modern tailoring. Weaving in inspiration from art, nature and the world around, the designs from Keerthi Kadri offer brides an unsurpassed level of quality and craftsmanship. With cascading silhouettes, dynamic hues and skilfully hand-crafted touches, Keerthi gives expression to every facet of the modern – day bride, combining tradition with contemporary aesthetics. A Keerthi Kadire bride is surreal, confident and refined. The pieces are created to reflect the sophistication and beauty of the modern, independent yet classic woman.
The brand takes pride in its refined craftsmanship, plush fabrics and graceful embroideries. It offers a kaleidoscopic explosion of vibrant colours to create hopelessly romantic yet timeless pieces. The designer captures the essence of luxury and narrates fairy tales through every creation using the finest fabrics and masterfully transforming them into elegant pieces where modern meets the classic and sensual softens the bold.
Latest Collection- Anemone|Spring Summer 20
Infusing a mystical touch to the latest collection by playing with fabrics like organza, plush raw silk & georgette. Classic silhouettes are juxtaposed with contemporary cuts adorned with intricate signature Anemone embroidery bringing in ease & effortless beauty.
Collection Preview
Shop the latest collection from- https://www.keerthikadire.com/
Read More-
For fashion updates and wedding inspiration, follow us on-
To get featured on our blog, mail us your wedding story at [email protected]