5 resorts for a budget destination wedding in Jaipur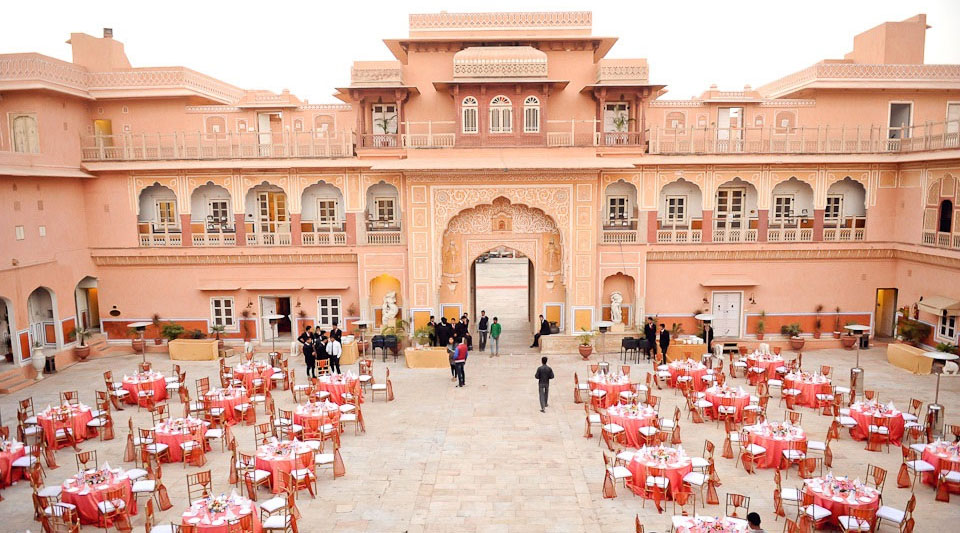 Budget destination wedding in Jaipur- Jaipur is a hub for destination weddings. A place with plethora of rich cultural heritage, beautiful landscapes and mouth watering food, Jaipur has a lot to offer. Well here are out top 5 heritage hotels, where you can plan a budget destination wedding in Jaipur. With the grandeur of luxurious palaces and ambient interiors, we assure you these places are your best bet if, looking for option within 25 lakhs.
Added some tips on how to plan a wedding in Jaipur with cost saving ideas. Make sure to check out the ideas to plan a destination wedding in Jaipur.
Destination wedding in Jaipur
Here are our top 5 picks for destination wedding in Jaipur which have a pool side area and are budget friendly:
1. Shahpura House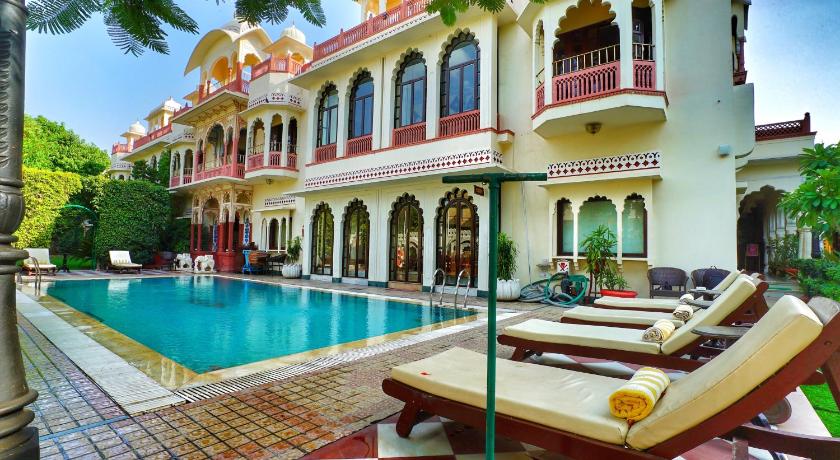 Our first pick had to be Shahpura house. a royal venue in the heat of the city. With palatial rooms, a poolside area for mehndi and haldi functions. This heritage property is made absolutely for destination weddings.
There are 65 Rooms Including Shahpura Suites & Royal Suites.
Tariff: ~ Rs.3000/- per night without breakfast
Website- www.shahpura.com
Check the review here- Shahpura house, Jaipur
2. Chomu Palace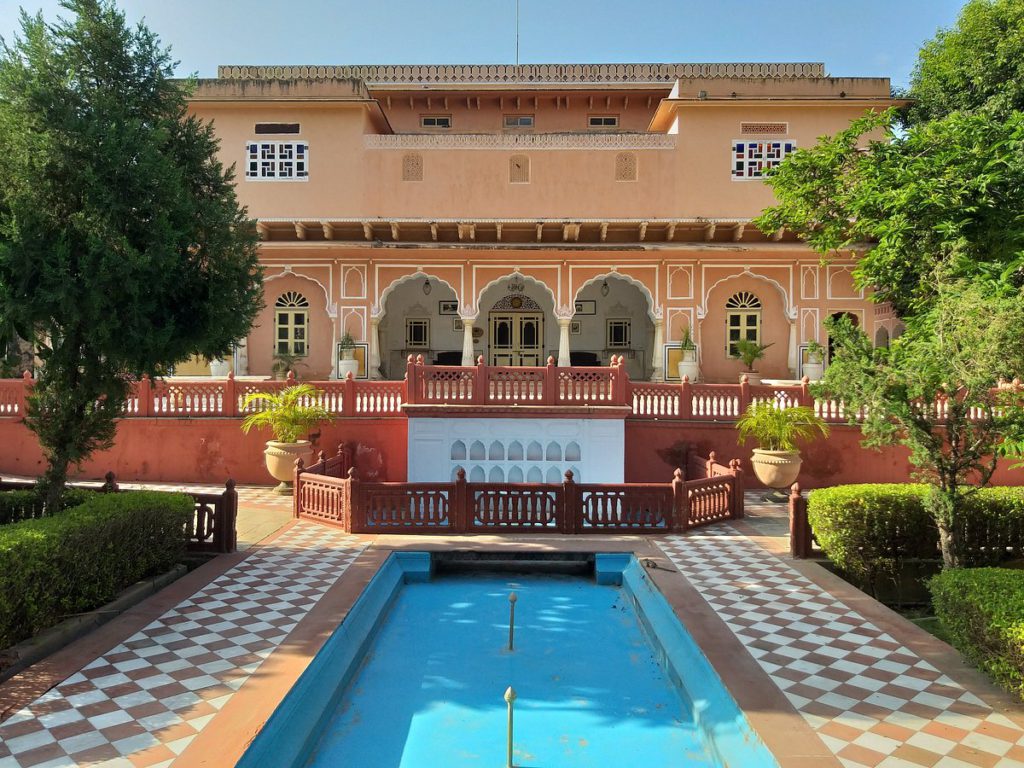 A 300 year old elegant fortified palace hotel, with multiple venues for different functions. This palace has 70 well built suits with a touch of classic and contemporary interiors. Located 33 kms from North West of Jaipur towards Sikar road, is easily accessible by road. he traditional luxury and one of a kind majestic grandeur go hand in hand at Chomu Palace.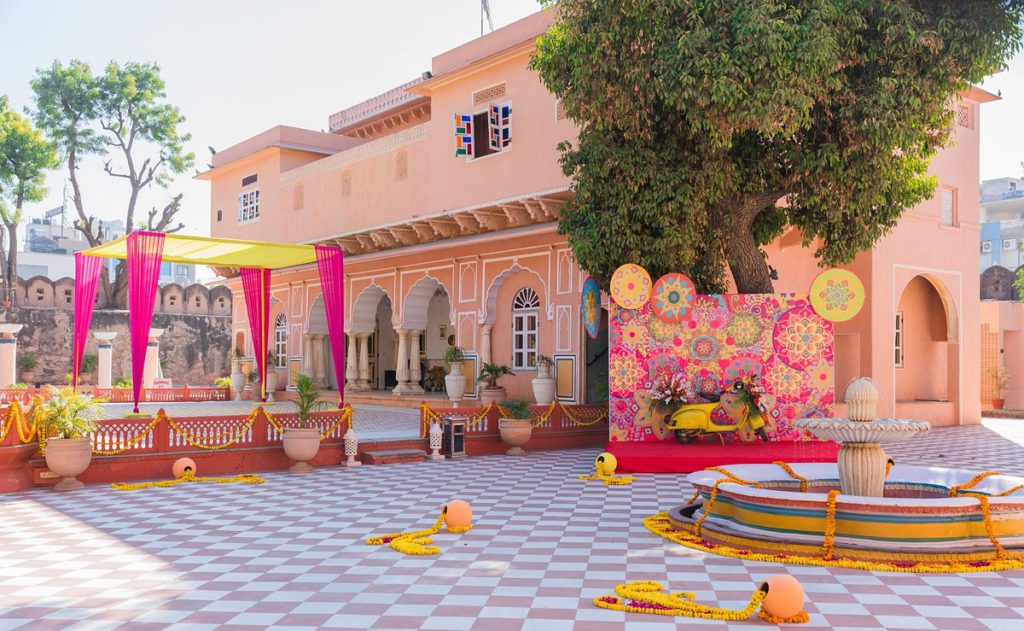 Tariff:~ Rs 3300/- per night without breakfast
The palace can accommodate a guest list of 250 people. With such stellar prices, you need to book this property way in advance to get a good deal.
Website- www.chomupalace.com
Check out the review here- Chomu Palace, Jaipur
3. Alsisar Haveli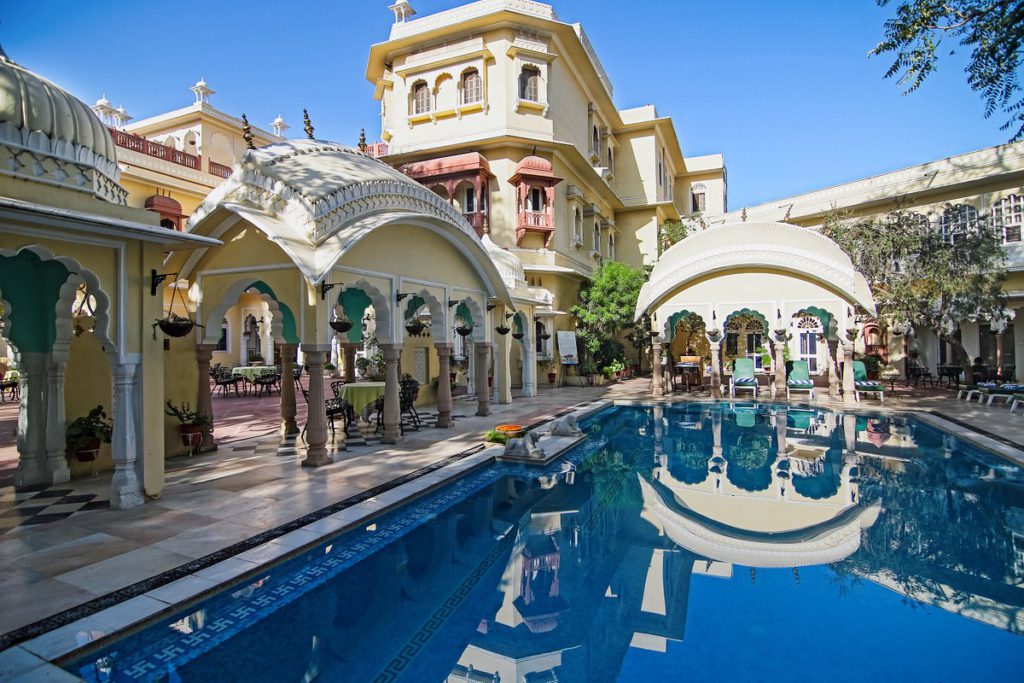 This charming property in Rajput architecture style, originally built in 1892 has now been converted to a heritage hotel. With a stunning view of Nahargarh fort, this property would take you into a different era. If you want to feel like a queen on your big day, we suggest you check out this property.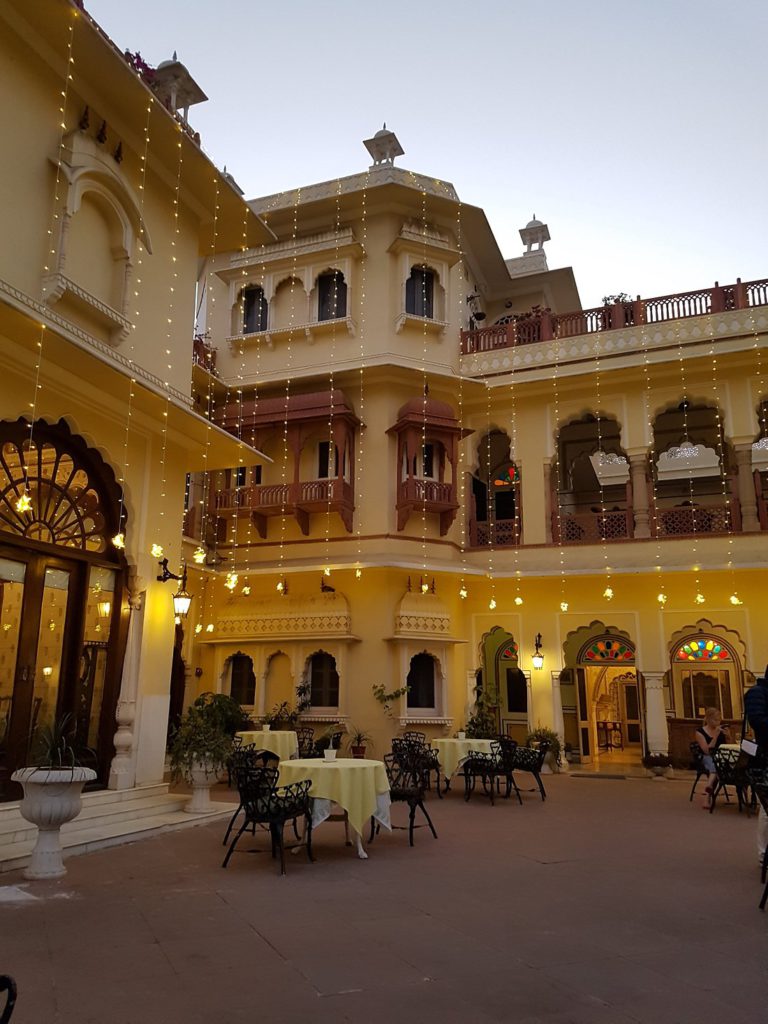 Tariff:~ Rs 5500/- per night
Website- alsisarhaveli.com
Read the reviews here- Alsisar Haveli, Jaipur
4. Mandawa Haveli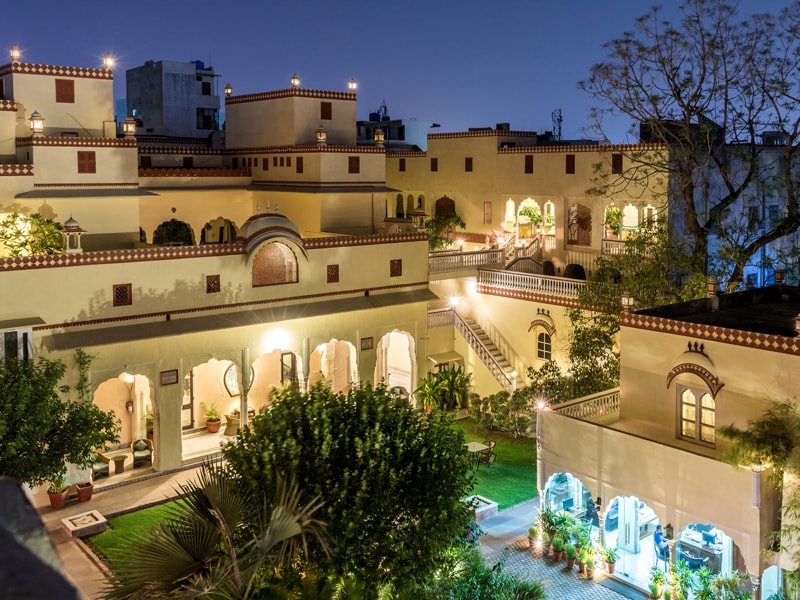 This is a hidden wonder of Jaipur. With a lineage tracing back to 14th century, this property belongs to Shekhawati family of Rajasthan. There are 70 well-appointed rooms with intricately carved wooden beds. If you're all about exploring traditional gems and having a pristine, calm ceremony, Mandawa Haveli will be your top choice on this list.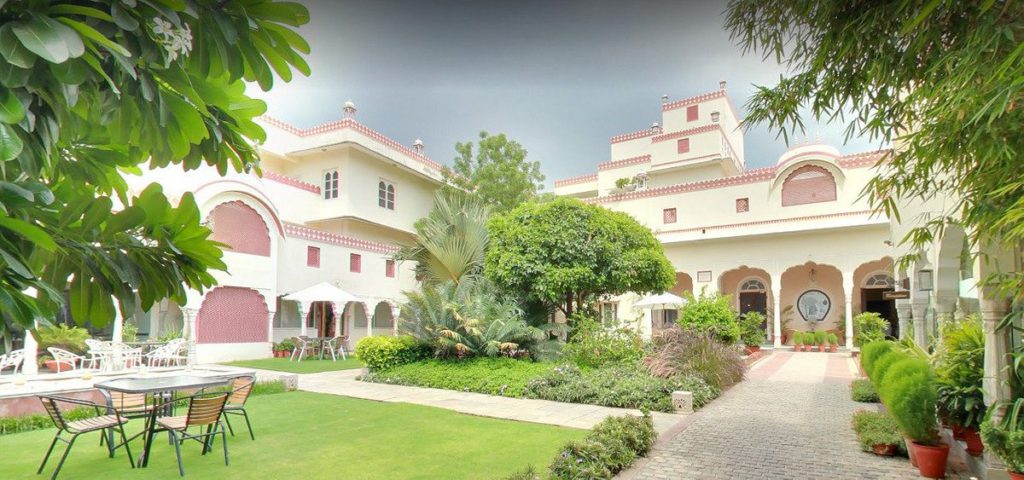 Combination of standard room, deluxe room and suite room on double occupancy including breakfast per day basis: Rs 6,500/-
Website- mandawahotels.com
Check out the reviews here- Mandawa Haveli, Jaipur
5. Narain Niwas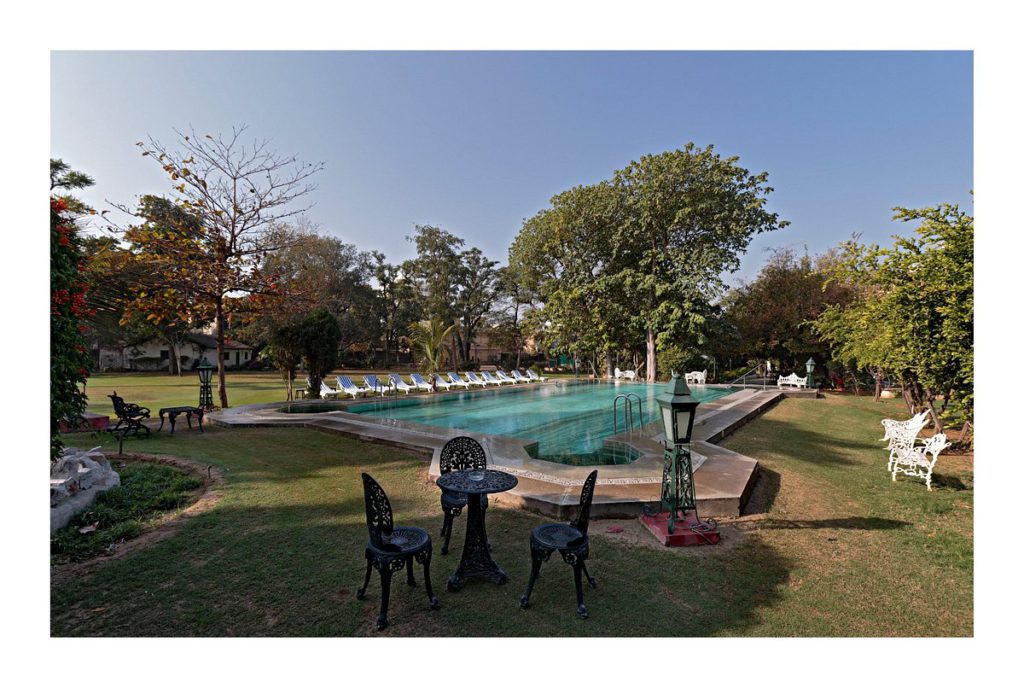 Centrally located in Jaipur, the palace was built in 1928 by the Thakur of Kanota. Designed in the Anglo-Indian style, the palace is now a heritage hotel. Narain Niwas Palace offers you well-appointed 52 air-conditioned rooms. All rooms have distinct decoration of past era with a royal feel.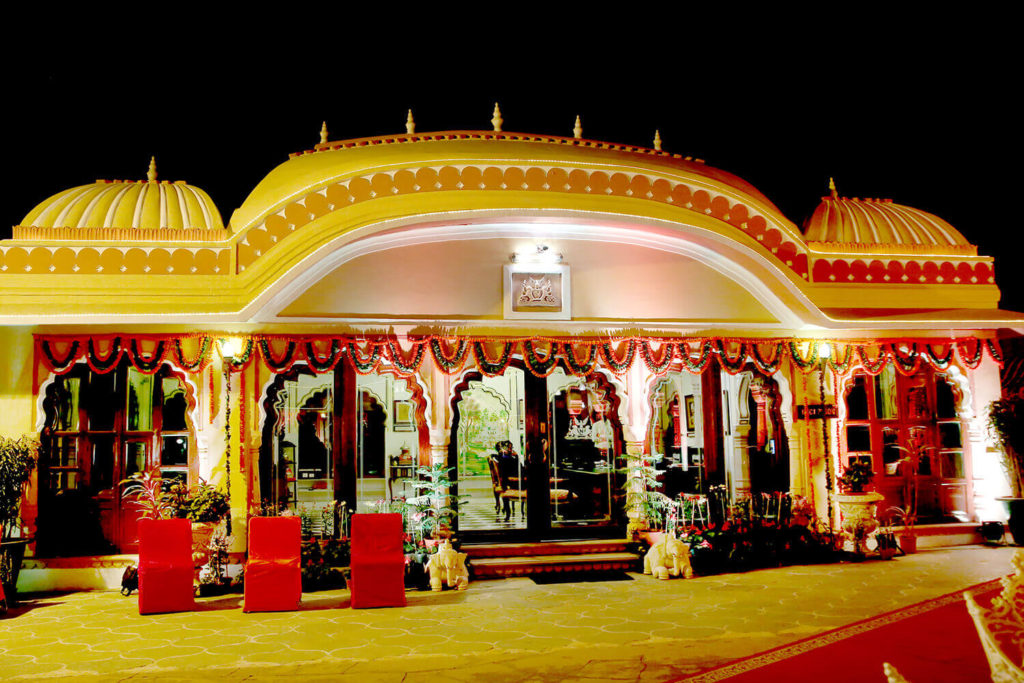 Tariff:~ Rs 5500/- per night
Website- hotelnarainniwas.com
Check the review here- Narain Niwas, Jaipur
Also read- How to plan a wedding in less than 10 lakhs
Budget friendly ideas for a destiantion wedding in Jaipur
Decor: Opt for origami or paper decor for smaller wedding functions. This will save you a lot of money. Another tip is to use seasonal flowers and artificial ones for your main wedding functions. You can also DIY some backdrops for your mehendi or haldi. You can have a look at some DIY ideas here.
Catering: The first thing to look after if you are planning a budget destination wedding is- the kind of food you are looking for. A lot of food goes waste at weddings, try to look for options which are popular among people. Don't put in a lot of dishes as that adds to your cost, rather go for standard dishes which tastes good. Live counters are in these days, but choose them wisely based on the liking's of your guests. If your wedding is in some culturally rich state, you can also go for their traditional delicacies as a part of your main menu. Make sure that you taste the food before finalizing it for your big day.
Makeup Artist and Photographer : Try to book an artist from the city, this will cut down on travel and stay expenses for the artist and the team.
Guest list: Keep it minimal and plan your wedding in an off season. This will make a huge difference on your expenses. Also try to pick a weekday for your wedding.
Wedding favors: Source some traditional pieces, like gota patti potlis, juttis from bridesmaids, bandahani favors from local markets of Jaipur.
Recommended read- 30+ stunning D.I.Y decor ideas for wedding celebrations