Bride Wore A Super Unique Lehenga With Wishes Written On It, Features 'Rajwadi Jharokhas'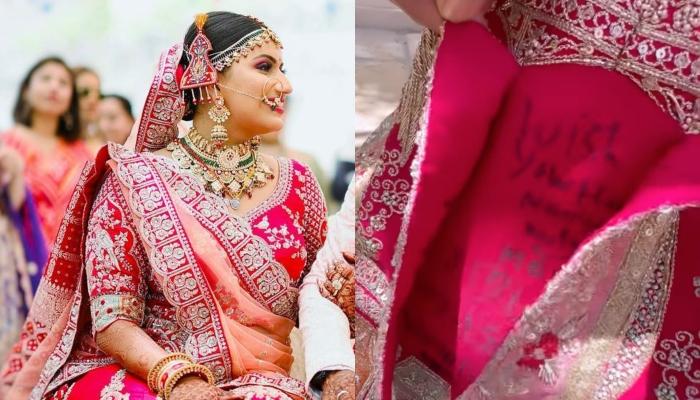 From colourful & offbeat bridal lehenga to embroidered wishes, bride's are making their own style statements with customised details. A bridal outfit is always special, but by adding personalised touches , it adds a beautiful meaning to it. While looking for unique lehenga ideas, we stumble upon this bride, who donned her family's blessings on her lehenga. Check it out!
About the bride-
Simran Balar Jain, a digital content creator. Married the love of her life , Nikhil Khabiya, in a grand wedding ceremony. However, it was her unique lehenga that left us amazed. She donned a beautiful hot pink lehenga designed by PiaDeeksh, with a rajwada jharokha to write blessings for the newly weds.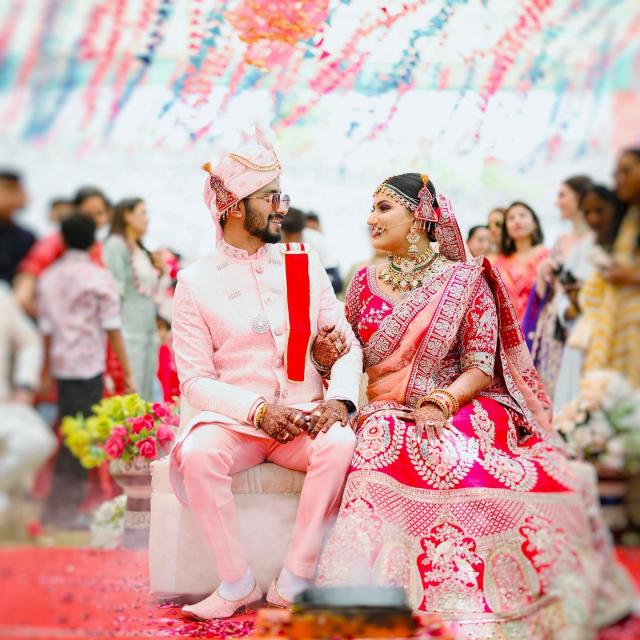 Recommended read- How to select a lehenga that would suit your skin tone
In an interview with Times, the bride mentioned that the notes written by her loved ones are extremely special and would be cherished forever. She said,
"It will remind one of our high school graduation shirts, which were covered in messages scribbled by people we wanted to remember forever."
Here is a video of the bride's family and friends, writing wishes on her lehenga.
The lehenga features a special design element at the bottom. It has small Rajwadi jharokhas (more like windows), and the bride asked the designer to keep one of the windows open so that her loved ones could write their wishes on it.
Also read- Bride got her late father's letter embroidered on her wedding dupatta
Our take- Such lehengas would give you memories of a lifetime. Make sure to add some customised details.