#LMIFWSS20- Nithya Reddy showcases her latest collection at Lotus Makeup India Fashion Week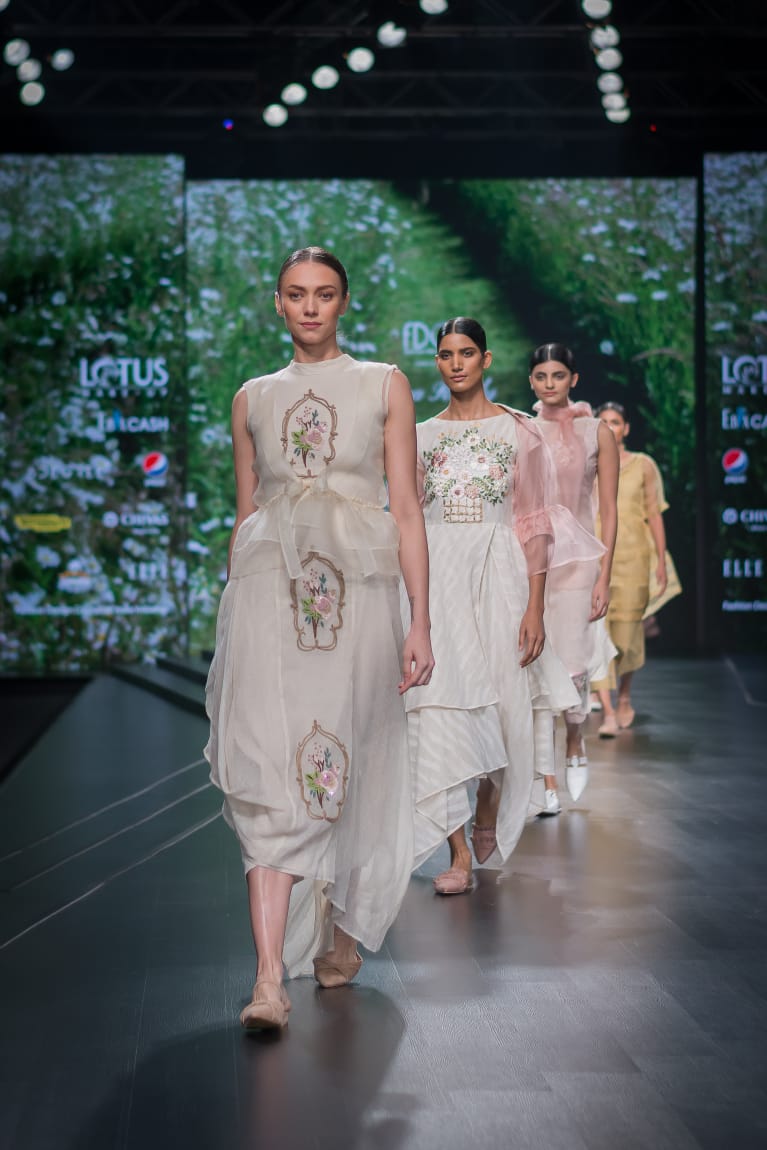 Nithya Reddy's SS'20 collection- Fiora Tales at LMIFWSS20, is about sustainability. The outfits are made using light breathable fabric such as jute, kora cotton, kadhi with a touch of organza to give a sheer appearance. The weaves are basic. A lot of different cuts and layering techniques have been incorporated to make simple, Indian rooted fabrics to give a rich vintage look. Various embossed embroidery techniques, jute yarns and lace have been incorporated to add on the look of the outfit. The color palette used is mostly pastels with emphasis on pink, yellow and ivory.
Lotus Makeup India Fashion Week LMIFWSS20

Nithya reddy is a B. Com graduate and a self taught designer. Her signature element is Embossed embroidery. In her SS'20 collection, Nithya has used color kora, zardozi, natural plant fiber, and beads to convey intense love towards nature.

Fiora Tales is a collection inspired by the Vintage French houses with beautiful floral wall art telling their own stories. The 70's and 80's age, the culture , the crafts, the murals of that time.

Nithya says,' Fashion is simplicity and elegance to me. Sustainability in any form needs to be implemented. Trends are important, as they help in creating different moods and designs for the seasons. But never let the current over power my aesthetics. Experimenting with light and simple silhouettes with handcrafted embroidery , they not only look elegant but also give a chic look. Layering is another technique to make your look different and on point. According to my experience , this is what women desire.'
Highlights of Nithya Reddy's SS'20 collection at #LMIFWSS20, organised by FDCI: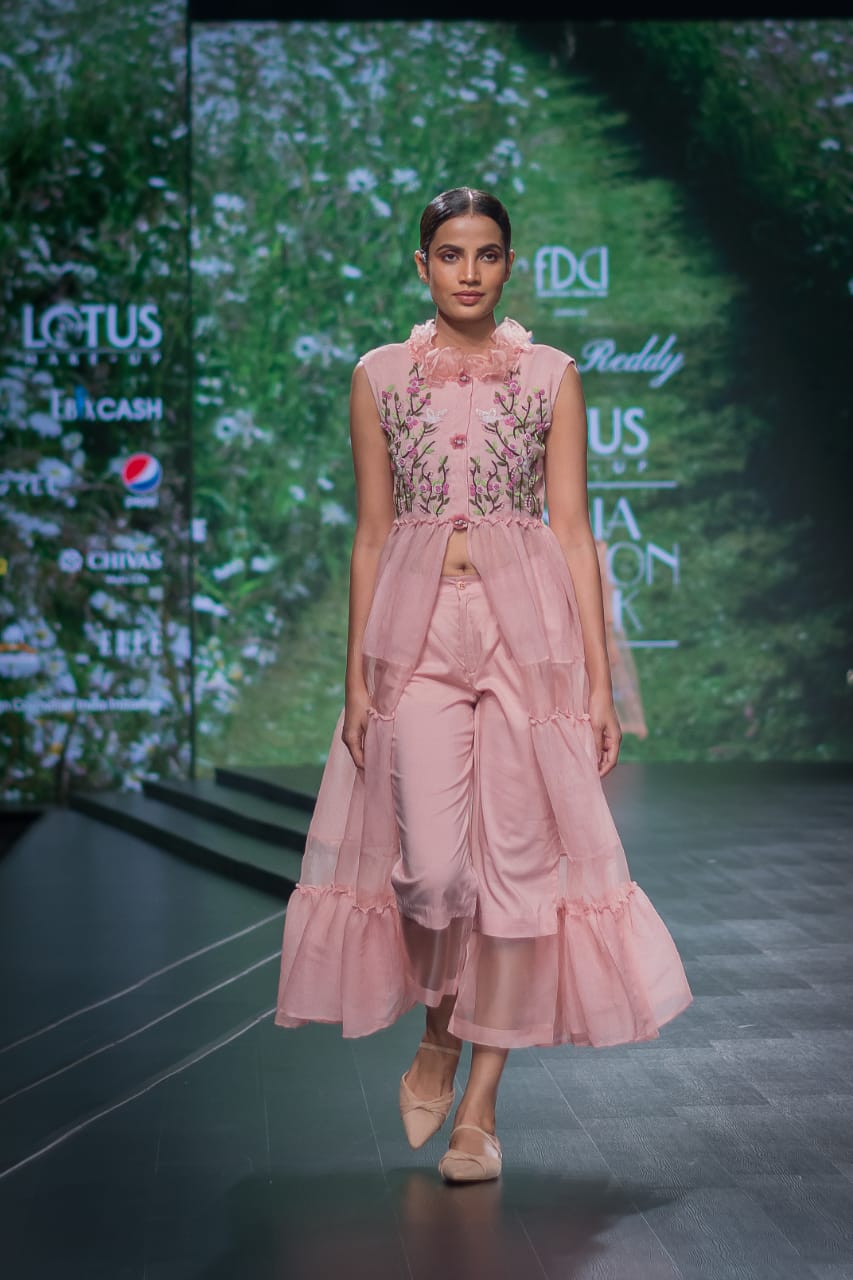 For fashion updates and wedding inspiration, follow us on-
To get featured on our blog, mail us your wedding story at mail@shaadifever.com