Couture for the modern bride- Megha and Jigar 's 'Bageecha' collection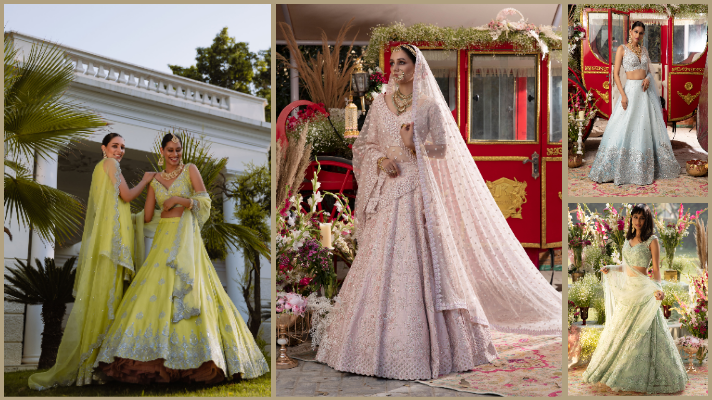 The modern age bride is an ardent lover of flowy silhouettes and hand embroidered ensembles. Label Megha and Jigar's festive collection is perfect for the millennial bride. A blend of simplicity, minimalism and elegance, Megha and Jigar 's style mandate is embraced by brides all around the world.
If you are looking for pastels, Megha and Jigar's 'Bageecha' collection is something that you cannot miss. From pastel pink to dusty lilac, the collection has it all.
About the brand

The Label Megha and Jigar is a California and New Delhi-based fashion brand, formed in 2013 with a vision to embrace the beauty of Indian Heritage by infusing the unique blend of embellishment and an aesthetic that is traditional and royal in its treatment, with a contemporary modern touch.
Megha and Jigar 's 'Bageecha' Collection Preview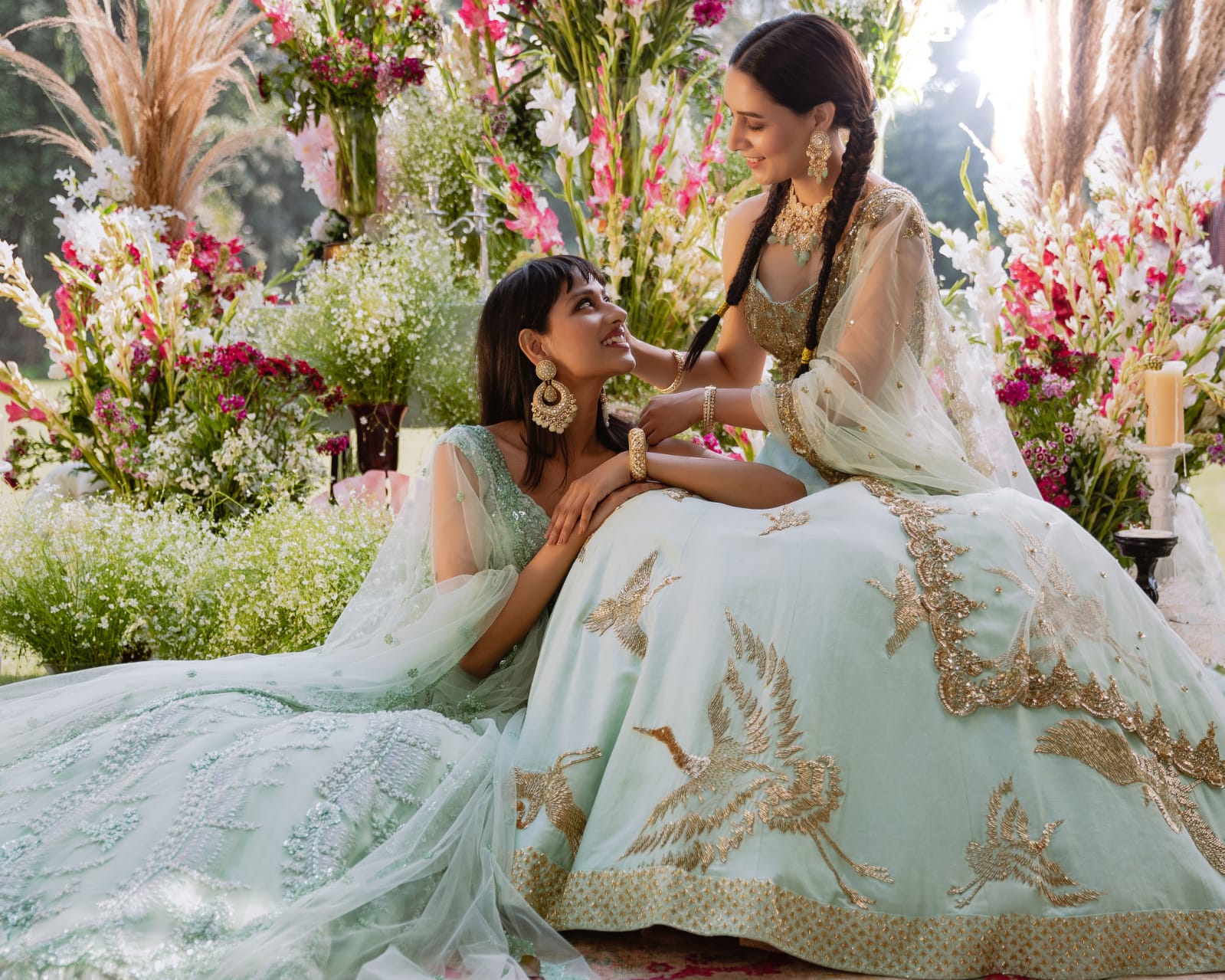 About the collection- Bageecha
Inspired by nature and its changing seasons, Label Megha and Jigar is set to launch their new collection of Festive Couture 2021, 'Bageecha'. The collection revolves around the natural elements of a garden, encompassing the freshness of colors, personality, variety, and the experience, they bring forth.
You may like- trending yellow lehengas worn by bollywood celebs
The inspiration behind 'Bageecha'
The collection celebrates the spring-summer season with relaxed silhouettes and highly detailed artistic embroidery. Perfectly capturing the essence of nature and portraying the designs with threadwork, sequins, kardana, french knots, zari, and pipework embroidery, showcasing the freshness and youthfulness we are surrounded by.
Exhibiting the play of colors in their fresh hues and pastels including sunny lime, iced mint, dusty lilac, sage green, carnation pink, sea glass, peacock green, powder pink, olive green, orange and reds, that stand out with unique textures along with a variation in its floral designs and flying bird motifs making one feel fresh and minty all the time, making this collection a beauty of a gorgeous memory into a canvas to making it a reality.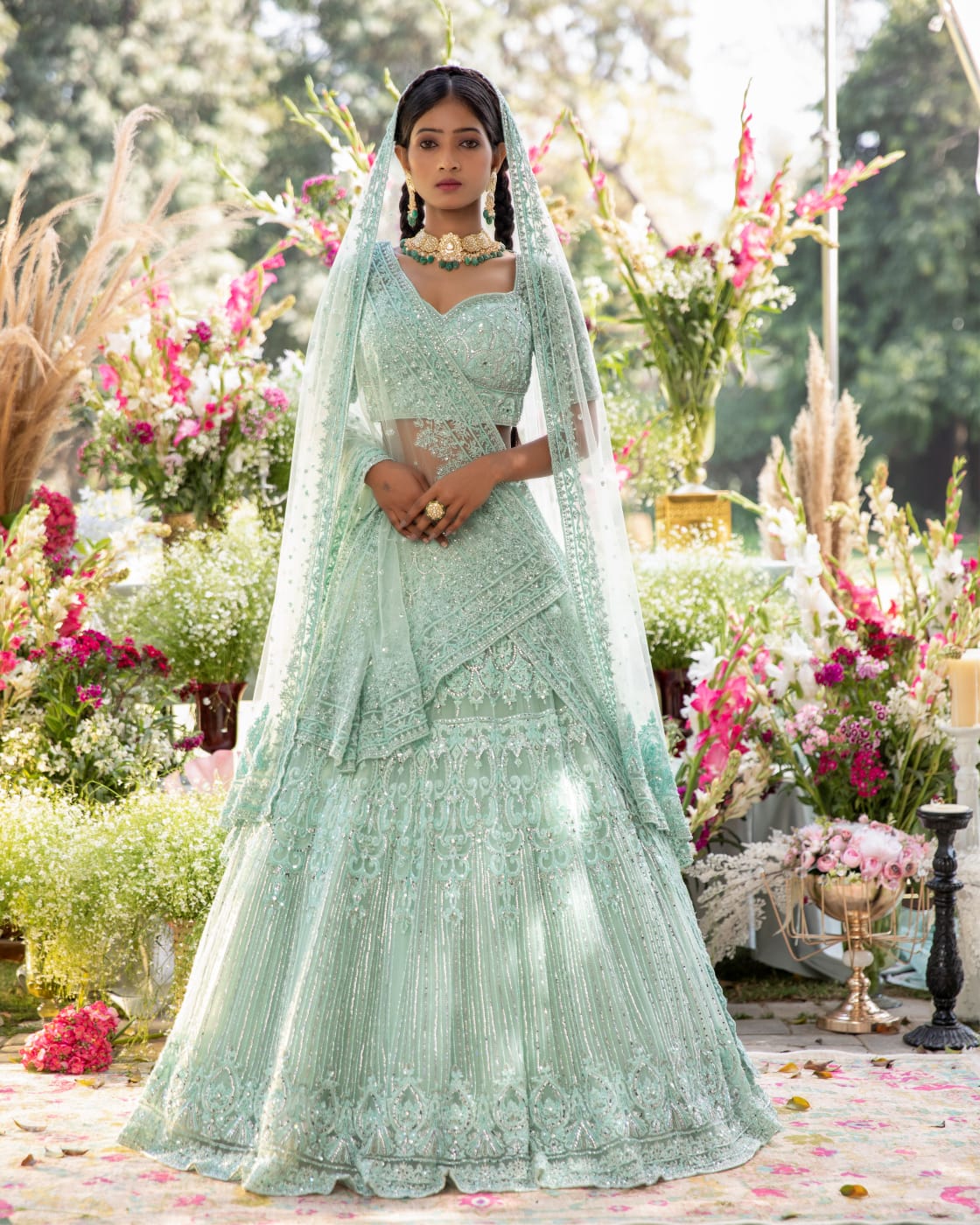 Website- www.meghaandjigar.com
Fashion Updates:
For fashion updates and wedding inspiration, follow us on-
Instagram: Shaadifever Facebook: Shaadifever