Breathtaking Gurgaon wedding with the bride in a red lehenga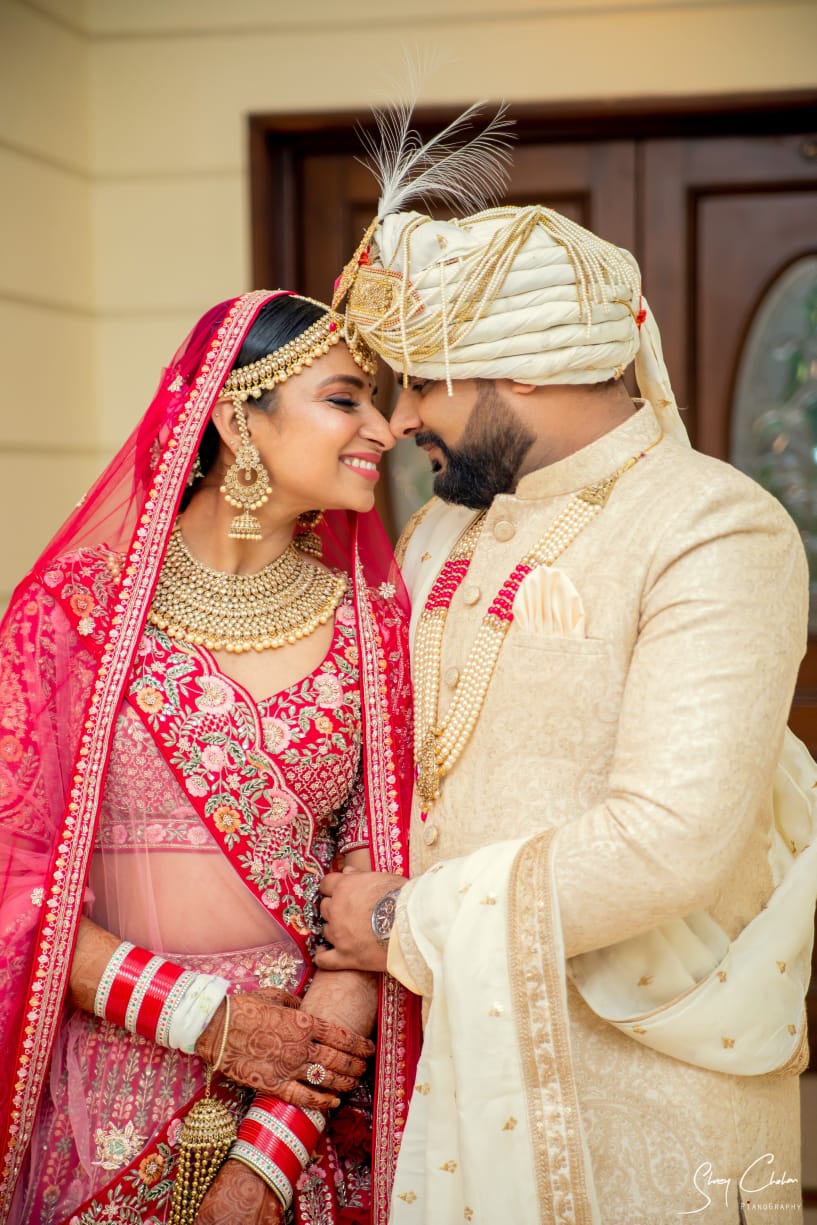 A Gurgaon wedding with a bride in a stupendous red lehenga!
Red is the colour of love and we are always smitten by bride's in a red! This bride's red lehenga is a little hatke as it is in combination with pink. With scalloped bottom to beautiful handwork Surbhi's red lehenga was the glam quotient of her intimate wedding celebrations. Surbhi and Jitesh's intimate wedding in Gurgaon had so many different elements and details that stunned us. From a red veil to the bridal entry with umbrella, we simply had to share this wedding story.
Surbhi and Jitesh's love story- A decade of love
Surbhi and Jitesh met each other in their late teens and just like every other teenager, they were figuring out life at that point in time. Became best friends and carried along the journey laughing, weeping, fighting, celebrating, all hand-in-hand. 
They have been each other's biggest support system, each other's cheerleaders and also critics. Family is what keeps them grounded. Love food and plan to travel the world to try out different cuisine's .
They chose Gurgaon as their wedding destination. So here are some snippets of the beginning of their fun filed adventure.
A dreamy Gurgaon wedding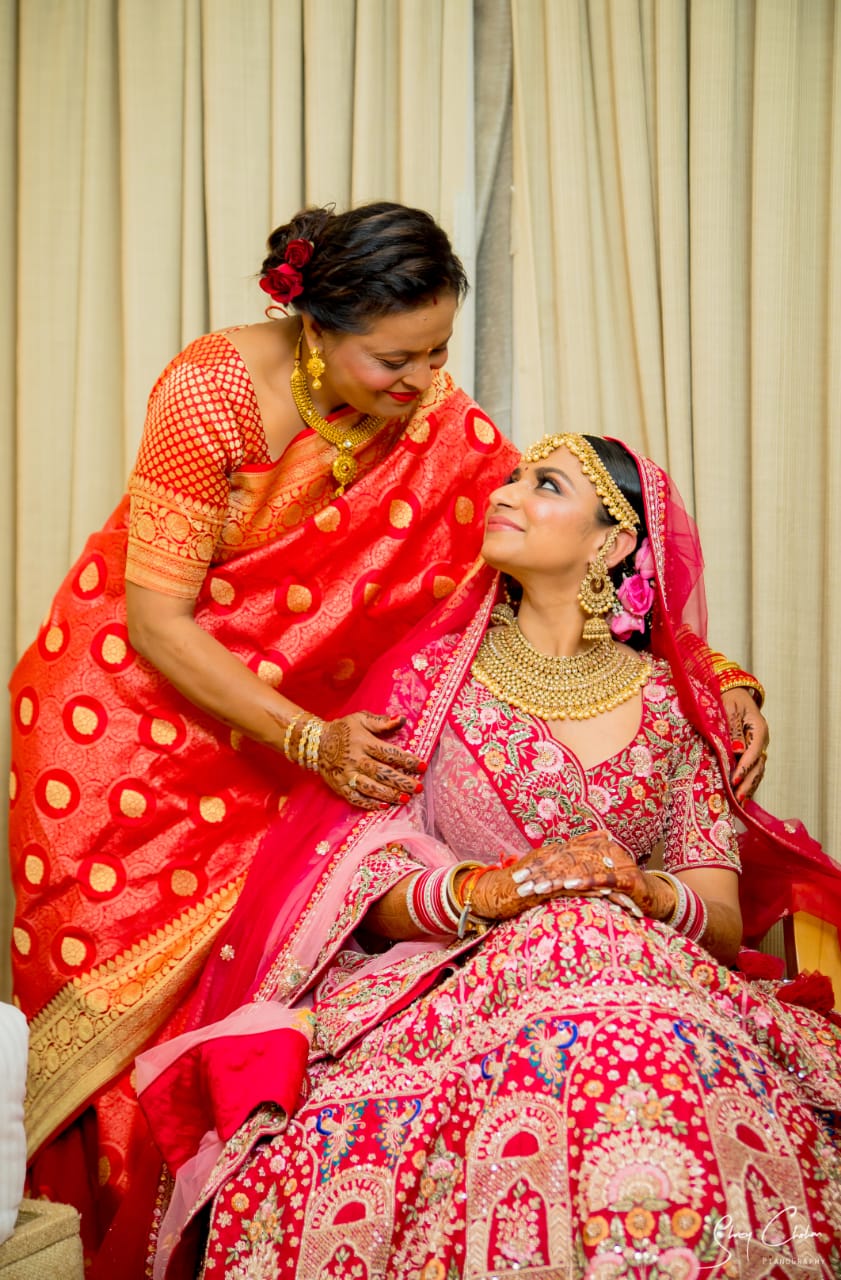 A twirl is mandatory when you wear such a gorgeous lehenga!
Surbhi's walked the aisle with her parents by her side, under a floral umbrella with traditional print.
Surbhi went with minimal makeup and gold jewelry to match with her perfect red lehenga! We also loved the minimal kaleera style which is ideal for bride's who do not like too much bling. The dual dupatta style with a long veil is definitely pin worthy.
Jatin wore an ivory coloured sherwani with red and white neck piece to compliment Surbhi's beautiful red lehenga!
Also read- Dreamy destination wedding in Fairmont Jaipur
Vendor details:
Fashion Updates:
For fashion updates and wedding inspiration, follow us on-
Instagram: Shaadifever
Facebook: Shaadifever
Mail us your wedding story at [email protected]