Lakme Absolute Grand Finale- Ananya Pandey as the show stopper for Bodice!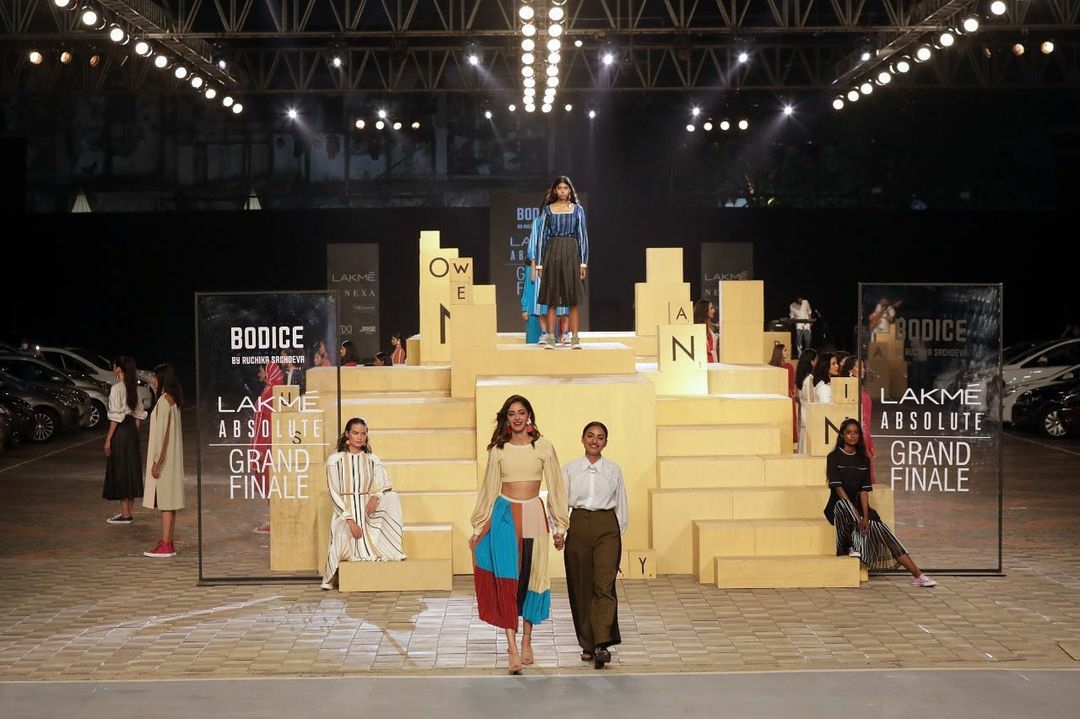 Lakme Absolute Grand Finale by Ruchika Sachdeva Was All About
'Ready Set Play'-The beautiful Lakmé Brand Ambassador Ananya Panday made her debut on the Grand Finale runway.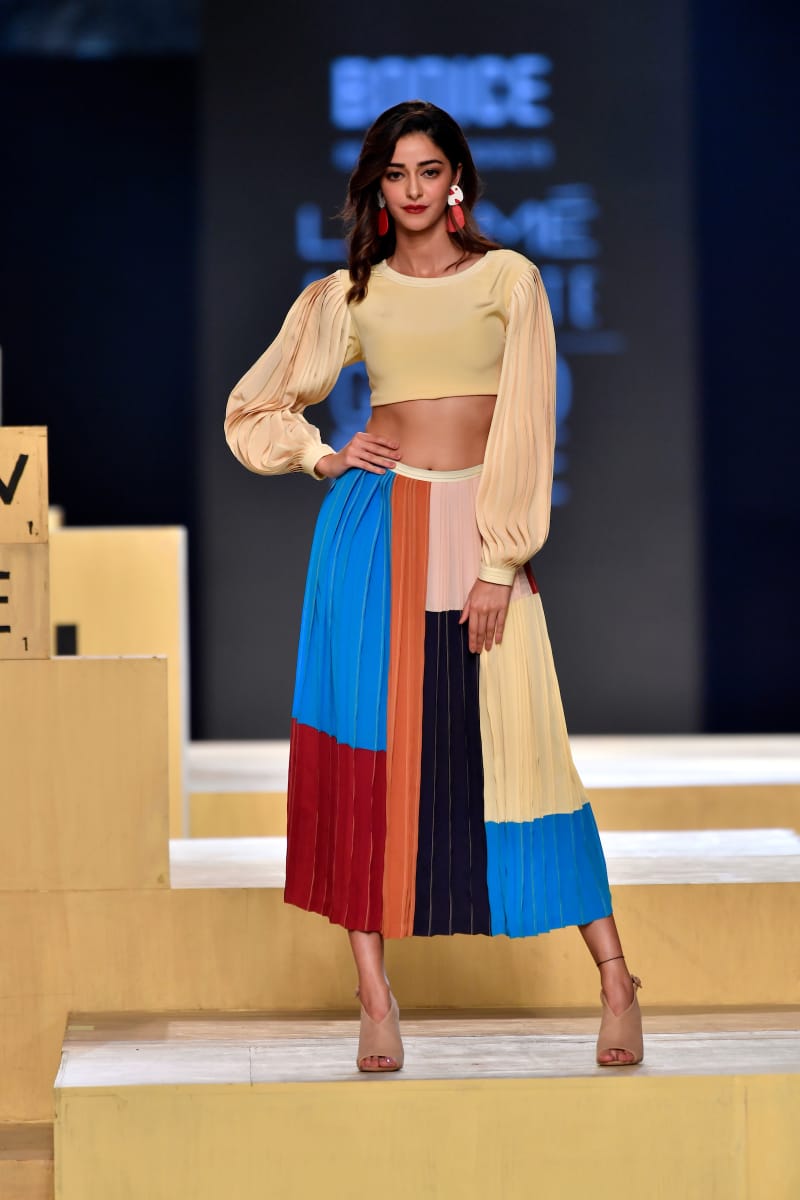 Lakme Absolute Grand Finale
The most awaited show, because it brings alive the best of makeup and fashion together on one stage. This season at FDCI X Lakmé Fashion Week, Ruchika Sachdeva of Bodice took the spotlight as the Lakmé Absolute Grand Finale designer. #LakmeFashionWeek

Her collection named 'Ready Set Play' was all about patterns and shapes, with cues taken from Lakmé 's inspiration this season, that good things come in small packages. This season, the brand's theme stemmed from the fact that, at a difficult time, the world came together to find joy and peace in the smallest of things around them, and this concept resonated with the iconic beauty brand's latest collection, The Lakmé Absolute Matte Melt Mini Liquid Lipcolor.

The Grand Finale has always been a synchrony of makeup and fashion, and the beauty looks from the runway with the bright matte hues on the lips, paired perfectly with the Bodice collection. The outfits had everything from pastels that were inspired by summer like pale pinks, ice blue, pistachios, white, fresh yellows matched with bright color blockings, much like the vibrancy of the lip colours.
Also read- Retro inspired collection
The venue was one of a kind. This season's Lakmé Absolute Grand Finale was held at the Bayview, Princess Dock, Mumbai Port Trust, Mazgaon at a special 'drive -in' fashion week. The runway was turned into a life-sized Scrabble board. The concept of the set, the makeup, the clothes all seemed to be enhancing the playful nature of the collection. This spectacular set resonated with the fun element that the new makeup and finale collection have.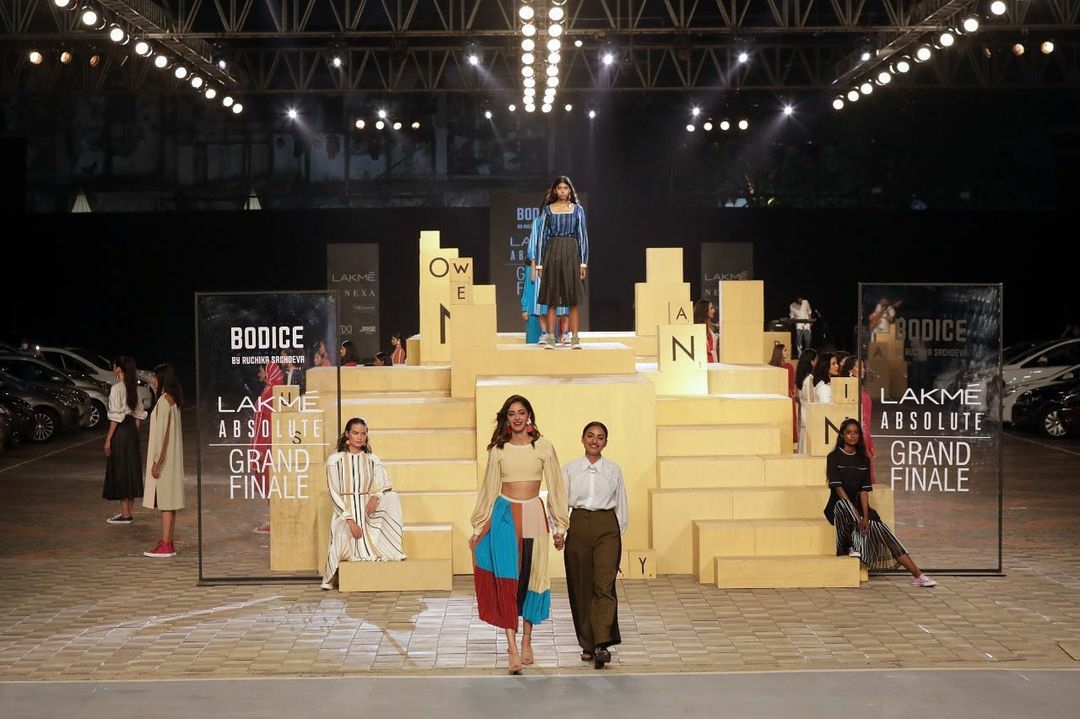 Showstopper and Lakmé Brand Ambassador, Ananya Panday was sporting a vibrant pleated skirt and the full sleeved crop top."This year has definitely turned exciting! My first ever Lakmé Absolute Grand Finale and I couldn't have asked for a better designer partner. I loved my outfit made my Ruchika for my finale debut. The outfit was co-ord that included a fun pleated skirt with geometric prints and was really reflecting my love for colours and my inner creative personality! To add to that the makeup was fun and my lips looked vibrant! I wore my favourite shade "Indie Maroon" from the new Lakmé Absolute Matte Melt Mini collection and I can't wait recreate this look myself!", she said.

Speaking about her first finale collection, Lakmé Absolute Grand Finale designer, Ruchika Sachdeva says, "This moment is truly special. It marks the 10th year of Bodice and it's apt that I get to present this collection on such a prestigious stage. I could not have asked for a better partner than Lakmé and a better muse than Ananya for this show. The collection was inspired by the thought of how the smallest details come together to create silhouettes and that ties into the brand's inspiration for the season as well."
Commenting on the glamorous Grand Finale, Ashwath Swaminathan, Head of Innovations, Lakmé said, "The way Ruchika brought alive our theme this year was super fun and truly brought alive the fun of minis. Ananya, was her lively fun self as the showstopper. It was a fitting end to a great week of fashion and beauty."

Fashion Updates:
For fashion updates and wedding inspiration, follow us on-
Instagram: Shaadifever
Facebook: Shaadifever
Mail us your wedding story at [email protected]